To update your word count for your project:
Make sure you're within the bounds of the dates you've set for your goal.
You should see a + icon in your navigation. Click this.
Fill out your word count in the menu that drops down. You can choose to update your total word count, or add the words from your writing session to your total.
You can also add additional details if you'd like to track more statistics as you write!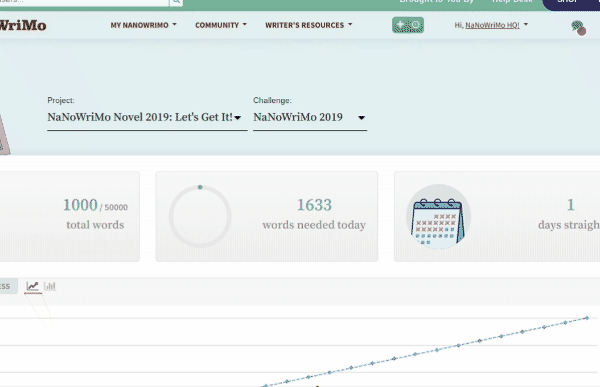 Update your word count as frequently or infrequently as you'd like. We recommend a daily update!
Not seeing the novel you want to add a word-count update to when you open your word-count widget?
See also:
What are the different methods of updating my word count? — Prefer to add each session's word count to your total? Find out how.